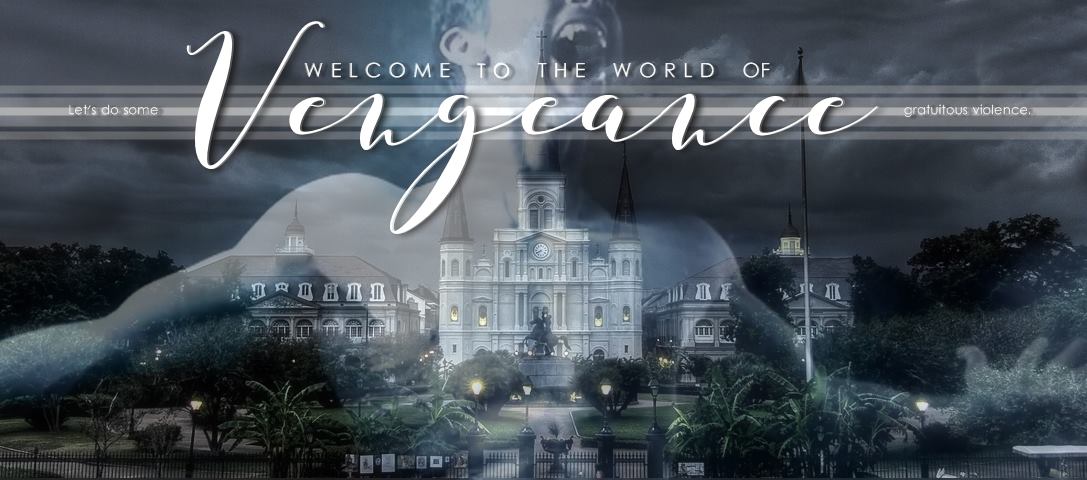 Wir, Murphy, Lola und Lucifer - das Team von World of Vengeance, freuen uns, dass du zu uns gefunden hast. Nimm dir ein Ravenbier und schau dich ganz in Ruhe um. Scheu dich nicht uns zu schreiben, wenn du Fragen hast, wir sind gern für dich da. Talk to you soon.

>

IN THE SPRING 2032, I RETURNED TO NEW ORLEANS, AND AS SOON AS I SMELLED THE AIR, I KNEW I WAS HOME. IT WAS RICH, ALMOST SWEET, LIKE THE SCENT OF JASMINE AND ROSES AROUND OUR OLD COURTYARD. I WALKED THE STREETS, SAVORING THAT LONG LOST PERFUME. THE FIRST THING YOU NOTICE ABOUT NEW ORLEANS ARE THE BURYING GROUNDS - THE CEMETERIES - AND THEY'RE A COLD PROPOSITION, ONE OF THE BEST THINGS THERE ARE HERE. GOING BY, YOU TRY TO BE AS QUIET AS POSSIBLE, BETTER TO LET THEM SLEEP. GREEK, ROMAN, SEPULCHRES- PALATIAL MAUSOLEUMS MADE TO ORDER, PHANTOMESQUE, SIGNS AND SYMBOLS OF HIDDEN DECAY - GHOSTS OF WOMEN AND MEN WHO HAVE SINNED AND WHO'VE DIED AND ARE NOW LIVING IN TOMBS.
Das Forum ist nicht öffentlich einsehbar
Besucher 0 Mitglieder und 1 Gast sind Online

Keine Ereignisse in den nächsten Tagen

Forum Statistiken

Das Forum hat 1217 Themen und 16811 Beiträge.
Besucherrekord: 90 Benutzer (24.08.2019 04:16).
---
Words of Vengeance
0